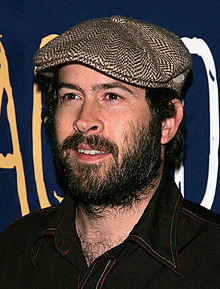 Quiet as kept, Jason Lee used to be a professional skateboarder. He was actually the first skateboarder that popularized the 360 flip. However, Lee is most well-known for his lead role on TV hit series, My Name is Earl. He's also had voice appearances on American Dad, The Incredibles and Alvin and the Chipmunks. Other hit TV series he has been featured in include: Raising Hope, Up All Night and Memphis Beat.

Ed Marinaro had a stellar career for college football and was even the runner-up for the  Heisman Trophy in 1971 while playing for Cornell University. He spent a total of six seasons in the NFL with three different teams. After his football career ended, he began acting in a variety of TV shows. His most famous was as Sonny St. Jacques in Laverne and Shirley. Marinaro was also featured in Hill Street Blues, Falcon Crest, Sisters, Champs, Days of Our Lives and Blue Mountain State...Just to name a few.
Who knew? Stacey Keibler is probably the only successful female athlete turned actor we know about today. She began acting in 1998 and was a professional wrestler from 1999-2006. Her most well-known appearances have been in WWE Judgement Day, Summerslam and WrestleMania XX. She has also had guest appearances on How I Met Your Mother, Mayne Street and Samurai Girl.
Bubba Smith was in the NFL nine years before he began his on-screen career. To date, his most famous role was as Moses Hightower in the Police Academy movies.
Sexy Jason Statham was an athlete on the British National Diving Team. Another one most didn't know. Statham has been featured in a ton of action films. His best appearances were in Crank, The Transporter films, The Pink Panther and The Expendables. He is currently featured in four films that are in post-production so make sure to watch out for Statham in the next couple of years.
Ever think of dating some sexy athletic guys? Why don't you check this link here.